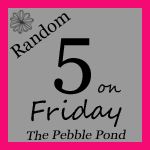 As I've changed my daily routine, I've found it a bit harder to blog. But here I am! Waiting for dinner to cook, and enjoying the quiet. HA! NOT! There is no quiet in this house at 5pm on a Friday! lol
Today I blocked one of the shawlettes I knit for Mother's day. Â I don't think my mom will read this as she is at my Sister's and I don't think my MIL reads my blog. Â So, here is 1 of 2 (blocking the other one tonight, I'll try to post pics tomorrow:
My oldest is home for Mother's day…and when I say home, I mean he's here in town….somewhere…and we've gotten to see him once or twice! 😉 Â He promised me he'd be here tomorrow night for a BBQ with his grandparents and spend ALL of Mother's day with me. Hope so!
My Hubs gifted me with new dry erase markers for my board! YEAH! Look for next week's verse to be MUCH easier to read! Â They come attached to magnets so you can put them on your board. Â However, on the packaging, it says to store them horizontally. Â They hang vertically! LOL Â Someone messed up!
My family just left to go to the grocery store – I believe they are buying supplies for a special Mother's day breakfast! Yum!
So, that's my 5! If you click on the graphic above, you can read other random Friday posts! Have a great weekend!